Remember, Remember, the 11th of September…
From Wiki
Jump to navigation
Jump to search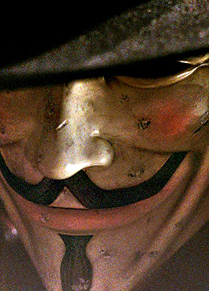 Remember, remember the fifth of November,
Gunpowder, treason, and plot,
I know of no reason why the gunpowder treason
Should ever be forgot.
Guy Fawkes, Guy Fawkes, 'twas his intent
To blow up the King and Parliament.
Three score barrels of powder below,
Poor old England to overthrow;
By God's providence he was catch'd
With a dark lantern and burning match.
Holloa boys, holloa boys, make the bells ring.
Holloa boys, holloa boys, God save the King!
Hip hip hoorah!
A penny loaf to feed the Pope.
A farthing o' cheese to choke him.
A pint of beer to rinse it down.
A faggot of sticks to burn him.
Burn him in a tub of tar.
Burn him like a blazing star.
Burn his body from his head.
Then we'll say ol' Pope is dead.
Hip hip hoorah!
Hip hip hoorah hoorah!

Em março de 1605, a terra abaixo da casa dos lordes foi preenchida com 36 barris de pólvora, contendo aproximadamente 1 tonelada de material explosivo. Como os conspiradores notaram que o ato poderia levar a morte de diversos inocentes e defensores da causa católica, enviaram avisos para que alguns deles mantivessem distância do parlamento no dia do ataque. Para infelicidade dos conspiradores um dos avisos chegou aos ouvidos do rei, o qual ordenou uma revista no prédio do parlamento. Assim acabaram encontrando Guy Fawkes guardando a pólvora. Ele foi preso e torturado, revelando o nome dos outros conspiradores. No final foi condenado a morrer na forca, por traição e tentativa de assassinato. Os outros participantes revelados por Guy Fawkes acabaram também sendo executados. Ainda nos dias de hoje o rei ou rainha vai até o parlamento apenas uma vez ao ano para uma sessão especial, sendo mantida a tradição de se revistar os subterrâneos do prédio antes desta sessão.